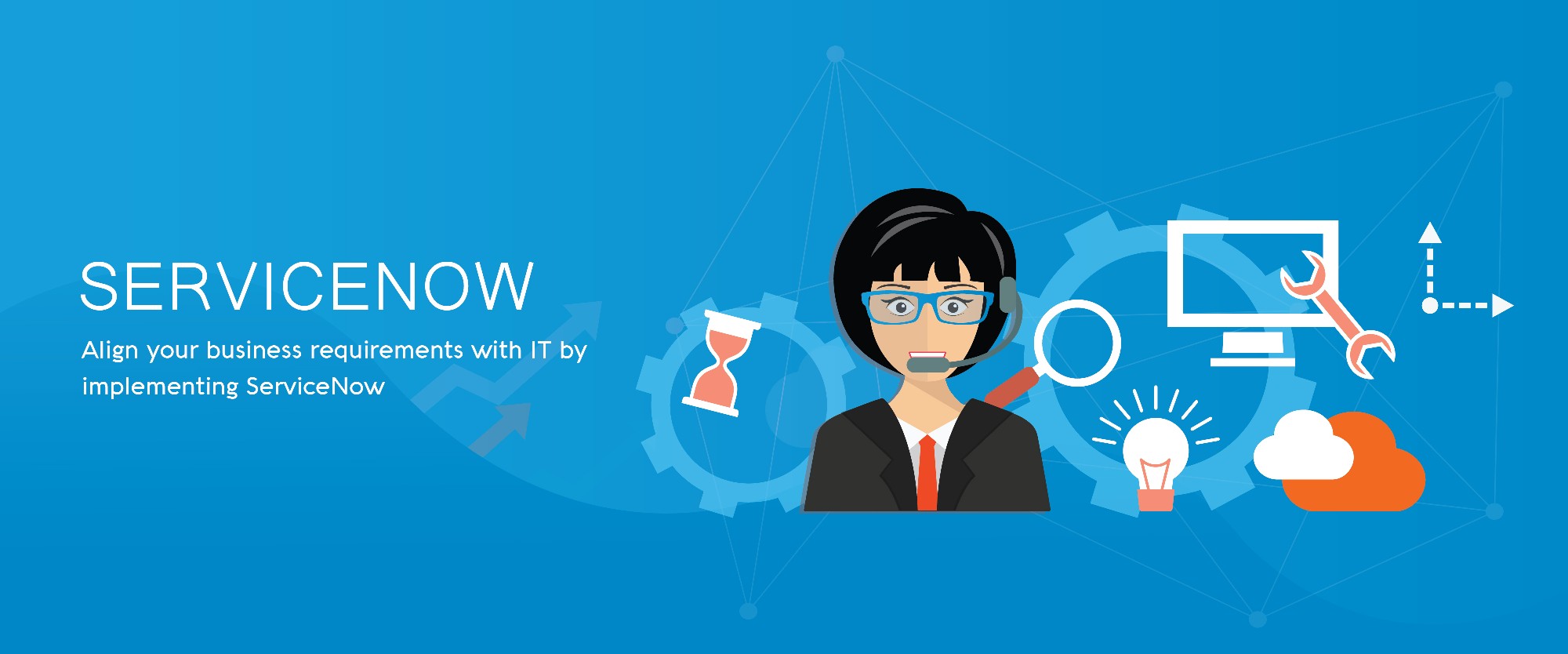 ServiceNow
Align your business requirements with IT by implementing ServiceNow.
Overview
Today there is a widening gap between the accelerating complexity of organization processes and the capacity of enterprise solutions to deal and cope with it. This is leaving organizations vulnerable, making them lose in terms of profitability and competitiveness. To withstand these challenges you need an all-encompassing robust enterprise business solution like ServiceNow.
ServiceNow is a powerful and versatile cloud-based IT Service Management platform that supports incident, problem, change, and knowledge management, as well as a great many other IT processes.
At Serole, we let you put ServiceNow features to work in the real world. With ServiceNow, we manage and automate IT services, and help you build a solid foundation for different function of your organization. We effectively implement various system configurations within ServiceNow, and help you derive maximum benefits from it.
Highlights of our competencies
Official ServiceNow Partner
Certified ServiceNow Admins
Certified Implementation Specialists
System Monitoring
ServiceNow Integration Expertise:
Key Advantages:
We create value for our customers through our comprehensive end-to-end solution offerings. Our accelerators and frameworks across industry domains enable to innovate, transform, enhance and optimize your business
Team of Solution Architects, ITIL consultants covering Service Now Platform
Expert blend of ITIL Functional, Technical resources and delivery practice coupled with industry experts
Unique advantage of having Service Now integration skills
Unique advantage of having industry domains specific skills
Collaboration and Co-Innovation with Service Now teams
Values added Methodologies, Templates, Accelerators and Solution frameworks
Our Center of Excellence with pre-defined process, frameworks and templates
Global Delivery Model to provide 24/7 delivery and support services
ServiceNow – Service Offerings:
At Serole we are focused on delivering a distinctive client experience through service offerings tailored to address customer's unique needs. Our service offerings include:
Advisory and Strategy Services:
Application review and recommendations
Solution Architecture & Roadmap
COE and Best Practices
Due Diligence
Business Case Modeling
Implementation Services:
E2E Solution Architecture
ITIL Process Functional Consulting
Governance and Risk Compliance
Domain Solutions (Telco, Insurance, Banking, Higher Education)
Custom Feature Development
GAP Development
Offshore Factory Services
Testing and Training
Operations and Managed Services:
Comprehensive Administrative services
24/7 Support and Maintenance
System Monitoring
Version Upgrades and Patches
Performance Tuning
Capacity Planning
Health Checks